Christopher Many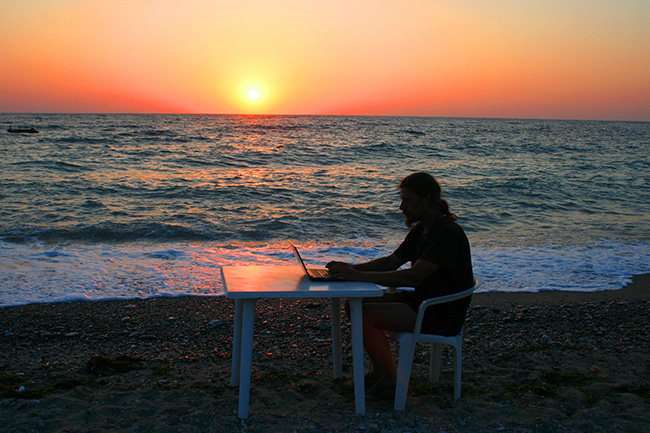 Christopher Many, born in New York in 1970 to an American father and German mother, embarked on an overland trip in 1997, believing he'd spend no more than a year or two on the road. Well, that didn't quite work out as planned – 20 years have passed, and he's still somewhere out there, doing what he loves most: circumnavigating the globe with vehicles of questionable reliability, in a quest to understand through first-hand experience, how the Earth really "ticks".
In 1997 Christopher set off on his first motorbike world trip with Puck, his Yamaha Ténéré, and rode from Germany to New Zealand via India. Three years later he returned to Europe, found a job in Scotland, and began to save up funds for his next venture: a round-the-world voyage with an ailing Land Rover he purchased from a Highland farmer for the equivalent of USD 1000 (or GBP 700). He named the Landy Matilda and, between 2002 and 2010, travelled through 100 countries. His book about this journey, first published in 2011 in Germany, became a bestseller, and was later released in its original English (the language Christopher always writes in) under the title "Left Beyond the Horizon – A Land Rover Odyssey". In 2012, Christopher decided to reunite with Puck, and together with his partner Laura Pattara, left on a four year ride from Europe to Australia. His new book "Right Beyond the Horizon – A Motorcycle Odyssey" tells the story of his most recent adventure.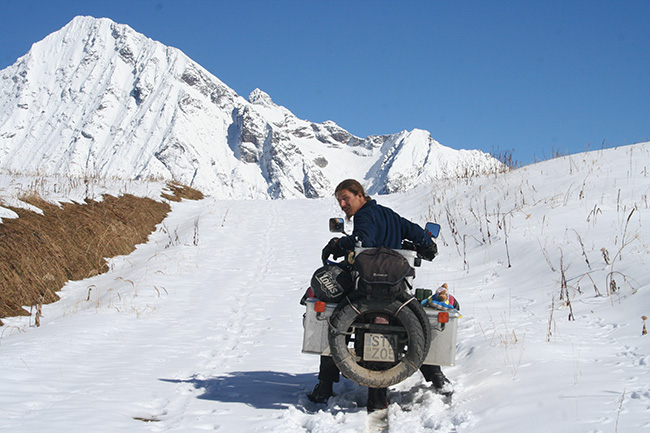 The future? Only one thing seems certain: even after 20 years on the road, Christopher has no intentions of settling down with still so much to explore on our wonderfully surreal planet ...